Discover Gabriola with the Lynch Group Blog
Our Discover Gabriola blog features what we think is the best of Gabriola Island, sights, experiences, what's happening, and a bit about our daily lives in the community!
If you want to keep track of new blog posts, you can subscribe to our Blog RSS feed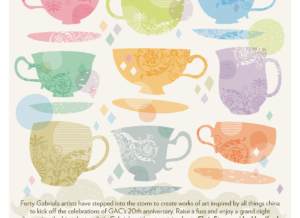 The Gabriola Arts Council turns 20 this year, and the traditional 20th anniversary gift is CHINA! Our very clever friends at the Art's council made that the Theme of this years 3rd annual Fundraising Gala Tempest in a Teacup: The China Affair — our 3rd annual fundraising gala on Saturday, January 28th, 2017 at the […]
Posted by Jennifer on January 10, 2017
---
The Regional District of Nanaimo, has just released their rainwater harvesting rebates for 2017 and are now accepting applications. As per the RDN website: This incentive program rebates up to $450 for a cistern that is rated for potable use and able to collect a minimum of 4,546 litres (1,000 gallons) of rainwater. In addition, […]
Posted by Jennifer on January 10, 2017
---
The annual BC Assessment notices will be coming out in the mail in the next few days, however, for those who are curious and can't wait they are now available online at:  http://evaluebc.bcassessment.ca  so you can now search your neighborhood online, & look at recent sales of comparable properties (not all properties are comparable that are […]
Posted by Jennifer on January 04, 2017
---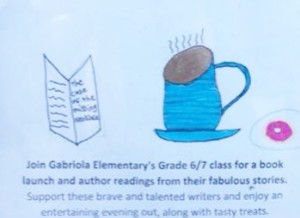 The Gabriola Grade 6/7 class would like to invite you to enjoy a "Hot Cup of Fiction" tomorrow night (wed) at 7pm, Madrona's. Doors open at 6:30. Students will read selections of their stories that were written with direction from Joelle Anthony.  Hope to see you there!
Posted by Jennifer on April 05, 2016
---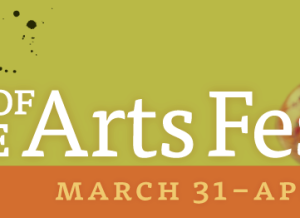 With much appreciation to the Arts Council, now Gabriola is going to be on the map for our attire….  So moving to Gabriola, or new to the island, and would like some fashion tips – this is the course for you!  Oh, and I look forward to seeing you there, I just hope that there […]
Posted by Jennifer on April 01, 2016
---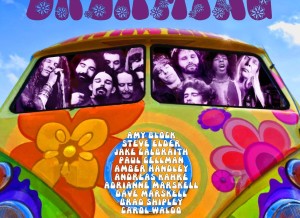 Book the night off on Saturday, Feb 6th and head to the Community Hall to enjoy "California Dreaming", a concert that features the music of the 60's and 70's.  A talented group of musicians, including Brad Shipley, Amber Handley, Paul Gellman, Andreas Kahre, Jake Galbraith, Steve Elder, Carol Waldo, Adrianne Marskell and Dave Marskell have […]
Posted by Jennifer on January 28, 2016
---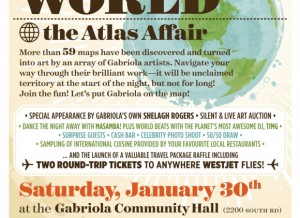 The Gabriola Arts Council is hosting their second annual fundraiser gala on January 30, 2016. ONE WORLD: The Atlas Affair will feature the work of sixty Gabriola artists who have ventured into uncharted territory, and transformed simple maps into spectacular pieces of art. Hosted by Gabriola's own Shelagh Rogers, this exciting event will be […]
Posted by Jennifer on January 17, 2016
---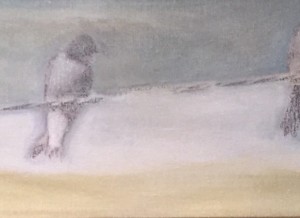 Gwen Spinks has just finished organizing a fascinating new collection of paintings from 29 adults and 5 kids on Gabriola Island. The show opens on Jan. 15th from 7-10pm at the WI Hall and will run until Jan 17th. 44 canvases, all stretched, like so many of us are after the holidays, will be on […]
Posted by Jennifer on January 14, 2016
---
We live in a very giving community, so every year we like to find a way to give back to the place we call home. For 2015 we felt that the gift of adventure would be the right choice, so we purchased 3 GPS units that will be on loan to residents & visitors that […]
Posted by Jennifer on January 11, 2016
---
Looking for a convenient way to keep track of the Gabriola ferry schedule, important local numbers and the garbage/recycling dates ? We've just finished creating the 2016 version and have sent them in the mail for you. If you'd like to have copies for your office, business, car or studio, just let us know- we've […]
Posted by Jennifer on January 08, 2016
---