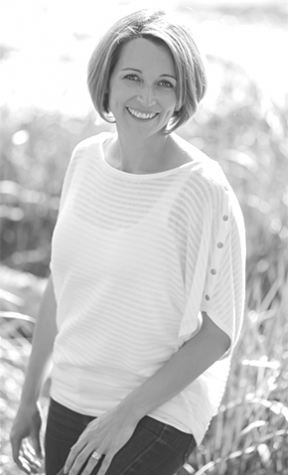 Tina has been a member of the Lynch Group Real Estate Team since 2004. Having grown up on Gabriola Island, Tina left home following high school graduation to pursue her interest and expand her Art Skills. She graduated from UVIC (with honours) with a Bachelor of Fine Arts and subsequently received a Master's in Art Therapy from the Vancouver Art Therapy Institute. While Art is one of Tina's many passions, it was her deep rooted belief in family, community and the Gulf Island lifestyle that drew her back to Gabriola Island and subsequently to work with the Lynch Group Real Estate Team.
While Tina continues to produce unique artwork for the annual Gabriola Art and Studio Tour, she is very active in the community as a dedicated volunteer with a special focus on youth and recreation – both as a parent and avid recreationalist. She currently is the secretary of the Gabriola Parent Advisory Committee and is a director of the Gabriola Recreation Society. Tina has spent countless hours hiking, running and biking the trails of Gabriola either training for a marathon, the Ride to Conquer Cancer in memory of her dad, or her first adventure race, the MOMAR. Outside of her busy career, volunteer and training commitments you will frequently find her outside enjoying the natural beauty of Gabriola and the surrounding islands with her children, family and friends.
Tina brings her passion for family, community, art and recreation to her work with the Lynch Group Real Estate team and is a very open and honest communicator that treats people with respect and integrity. She possesses a wealth of knowledge with regards to Gabriola Real Estate and is truly a wonderful ambassador for all that Gabriola has to offer.
---
OUR TEAM
---
---