Discover Gabriola with the Lynch Group Blog
Our Discover Gabriola blog features what we think is the best of Gabriola Island, sights, experiences, what's happening, and a bit about our daily lives in the community!
If you want to keep track of new blog posts, you can subscribe to our Blog RSS feed 

Gabriola: Pack up the VW, step back in time and listen to some great tunes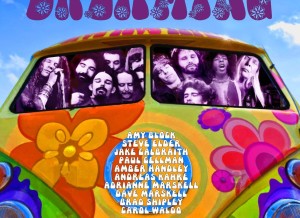 Book the night off on Saturday, Feb 6th and head to the Community Hall to enjoy "California Dreaming", a concert that features the music of the 60's and 70's.  A talented group of musicians, including Brad Shipley, Amber Handley, Paul Gellman, Andreas Kahre, Jake Galbraith, Steve Elder, Carol Waldo, Adrianne Marskell and Dave Marskell have been rehearsing to ensure that you are treated to a great evening.   It will be a treat for any age.  Get your tickets (at the Hive) soon, I think this one will sell out, they are the best tickets I've ever seen!
Posted by Jennifer on January 28, 2016
---