Discover Gabriola with the Lynch Group Blog
Our Discover Gabriola blog features what we think is the best of Gabriola Island, sights, experiences, what's happening, and a bit about our daily lives in the community!
If you want to keep track of new blog posts, you can subscribe to our Blog RSS feed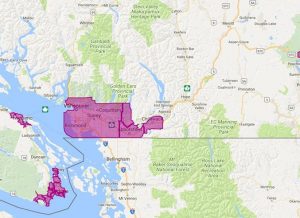 BC GOVERNMENT: To help make housing in overheated markets more affordable and available, the B.C. government is targeting property speculators, while making sure that over 99% of British Columbians will not pay the speculation tax. Carole James, Minister of Finance, made the announcement while releasing details of the new tax on speculators, which was announced […]
Posted by Jennifer on March 26, 2018
---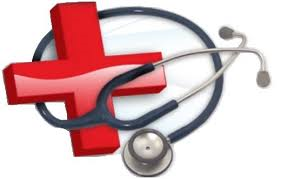 We wanted to share some exciting information on new septic system installations: Drain Doctors Septic Inspections is excited about a new septic system perfect for Vancouver Island and our other smaller beautiful islands.  Not only is this system more environmentally friendly, its more cost effective to install and maintain than traditional systems!  That's right! Drain […]
Posted by Jennifer on January 11, 2018
---
It's that time of year again, the New Year, and with it brings that new tax assessments that are now accessible online!  For those who can't wait for their arrival in the mail box over the next couple of days, you can search your tax assessment online:  https://www.bcassessment.ca . There is a LOT of great […]
Posted by Jennifer on January 02, 2018
---
Posted by Jennifer on October 02, 2017
---
One of my favorite things to do on Gabriola is to head to the beach or out on the boat at the end of the day. Within minutes you can be at some great fishing grounds just outside of Silva Bay, Thrasher Rock is a favorite to go jigging for rock cod.
Posted by Jennifer on June 30, 2017
---
When new clients arrive to the island they are always curious why we choose to live here.  For me, it's an easy one, of course there are endless answers, but the one that always stands out for me is the community and how great people are to each other.  This past week, I had a […]
Posted by Jennifer on June 05, 2017
---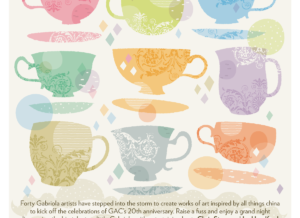 The Gabriola Arts Council turns 20 this year, and the traditional 20th anniversary gift is CHINA! Our very clever friends at the Art's council made that the Theme of this years 3rd annual Fundraising Gala Tempest in a Teacup: The China Affair — our 3rd annual fundraising gala on Saturday, January 28th, 2017 at the […]
Posted by Jennifer on January 10, 2017
---
The Regional District of Nanaimo, has just released their rainwater harvesting rebates for 2017 and are now accepting applications. As per the RDN website: This incentive program rebates up to $450 for a cistern that is rated for potable use and able to collect a minimum of 4,546 litres (1,000 gallons) of rainwater. In addition, […]
Posted by Jennifer on January 10, 2017
---
The annual BC Assessment notices will be coming out in the mail in the next few days, however, for those who are curious and can't wait they are now available online at:  http://evaluebc.bcassessment.ca  so you can now search your neighborhood online, & look at recent sales of comparable properties (not all properties are comparable that are […]
Posted by Jennifer on January 04, 2017
---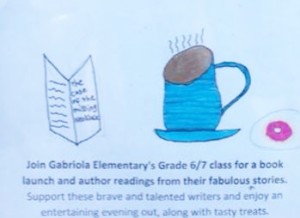 The Gabriola Grade 6/7 class would like to invite you to enjoy a "Hot Cup of Fiction" tomorrow night (wed) at 7pm, Madrona's. Doors open at 6:30. Students will read selections of their stories that were written with direction from Joelle Anthony.  Hope to see you there!
Posted by Jennifer on April 05, 2016
---