Discover Gabriola with the Lynch Group Blog
Our Discover Gabriola blog features what we think is the best of Gabriola Island, sights, experiences, what's happening, and a bit about our daily lives in the community!
If you want to keep track of new blog posts, you can subscribe to our Blog RSS feed 

For over 25 years I have worked in Real Estate on Gabriola Island; it has been my life's work, passion and commitment. It has been my great honour and privilege to have worked with 1000's of clients in finding their dream home, or in selling their home to help them move on to the next […]
Posted by Jennifer on October 30, 2019
---
  VICTORIA —In the next few days, owners of more than 369,000 properties throughout Vancouver Island can expect to receive their assessment notices which reflect market value as of July 1, 2018. "The majority of residential home owners within the region can expect an increase in their assessment in the 10% to 25% range as […]
Posted by Jennifer on January 01, 2019
---
Curious on your 2019 Property Assessments for properties located within British Columbia? For those who don't want to wait for the property notices to come out in the mail, the annual updated property assessment information for 2019 will be posted online on January 2, 2019 at:  https://www.bcassessment.ca/Property/AssessmentSearch?sp=1 Your online search allows you to perform map […]
Posted by Jennifer on December 29, 2018
---
A potter gently forms a mound of clay into shape on a wheel. Soft curls of wood gather around a woodworker's hand planer. A glassmith spins molten glass at the end of a steel blow pipe. These are some of the intimate portraits of nine artisans featured in A Time for Making, a new film entirely made […]
Posted by Jennifer on December 18, 2018
---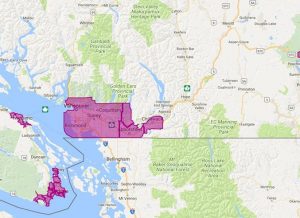 BC GOVERNMENT: To help make housing in overheated markets more affordable and available, the B.C. government is targeting property speculators, while making sure that over 99% of British Columbians will not pay the speculation tax. Carole James, Minister of Finance, made the announcement while releasing details of the new tax on speculators, which was announced […]
Posted by Jennifer on March 26, 2018
---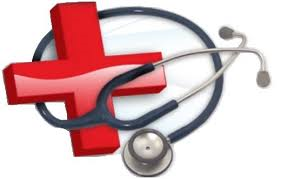 We wanted to share some exciting information on new septic system installations: Drain Doctors Septic Inspections is excited about a new septic system perfect for Vancouver Island and our other smaller beautiful islands.  Not only is this system more environmentally friendly, its more cost effective to install and maintain than traditional systems!  That's right! Drain […]
Posted by Jennifer on January 11, 2018
---
It's that time of year again, the New Year, and with it brings that new tax assessments that are now accessible online!  For those who can't wait for their arrival in the mail box over the next couple of days, you can search your tax assessment online:  https://www.bcassessment.ca . There is a LOT of great […]
Posted by Jennifer on January 02, 2018
---
Posted by Jennifer on October 02, 2017
---
One of my favorite things to do on Gabriola is to head to the beach or out on the boat at the end of the day. Within minutes you can be at some great fishing grounds just outside of Silva Bay, Thrasher Rock is a favorite to go jigging for rock cod.
Posted by Jennifer on June 30, 2017
---
When new clients arrive to the island they are always curious why we choose to live here.  For me, it's an easy one, of course there are endless answers, but the one that always stands out for me is the community and how great people are to each other.  This past week, I had a […]
Posted by Jennifer on June 05, 2017
---