Discover Gabriola with the Lynch Group Blog
Our Discover Gabriola blog features what we think is the best of Gabriola Island, sights, experiences, what's happening, and a bit about our daily lives in the community!
If you want to keep track of new blog posts, you can subscribe to our Blog RSS feed 

New Septic System Design – More Environmentally Friendly, and More Cost Effective to Install & Maintain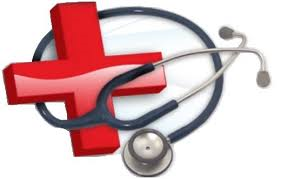 We wanted to share some exciting information on new septic system installations:
Drain Doctors Septic Inspections is excited about a new septic system perfect for Vancouver Island and our other smaller beautiful islands.  Not only is this system more environmentally friendly, its more cost effective to install and maintain than traditional systems!  That's right!
Drain Doctors is the first company to install this type of system in Western Canada and the benefits can not be beat!  Traditional septic systems usually require up to 4 feet of vertical separation (good aerobic soil between the bottom of the drain field pipe and the restrictive zone/layer) this system only required 12" allowing you more freedom when choosing a location.  These systems are ideal for smaller lots, lots plagued with rock or clay, waterfront properties or any other lots facing difficulties for sewage treatment.  Using a foam media with a 20-year warrantee that requires no maintenance, it will save your clients money in both the short and long term.  This system can even be installed without any electrical components, reducing your requirement for power which also reduces your carbon footprint.  The key is the absorbent foam filter medium that has been optimized to physically filter and biologically treat sewage.  Once the foam has done its work, the treated water is safe to put back into the environment, opening the door to integrating it with an irrigation system, resulting in an even smaller impact on the environment.  The Waterloo System was developed and made right here is Canada and has been approved by Health Canada (and Health BC).
Darryl has met with Waterloo extensively, and reviewed the science at great length to ensure this system is ideal, both for environment and cost concerns for Vancouver Island and our smaller islands.  Please call him at (250) 585-4443  if you have any questions or concerns or to book your on-site consultation.
Darryl Saam
Drain Doctors Septic Services
PL(ANNER) IN(STALLER)
ROWP #OW 0863
Posted by Jennifer on January 11, 2018
---