Discover Gabriola with the Lynch Group Blog
Our Discover Gabriola blog features what we think is the best of Gabriola Island, sights, experiences, what's happening, and a bit about our daily lives in the community!
If you want to keep track of new blog posts, you can subscribe to our Blog RSS feed 

Stretched – Art Show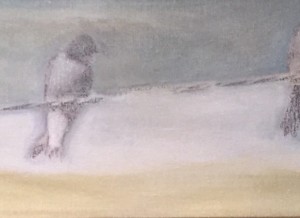 Gwen Spinks has just finished organizing a fascinating new collection of paintings from 29 adults and 5 kids on Gabriola Island. The show opens on Jan. 15th from 7-10pm at the WI Hall and will run until Jan 17th. 44 canvases, all stretched, like so many of us are after the holidays, will be on display and up for sale. Come and enjoy these works of art all created on a 6×36 inch canvas.
Tina Lynch and her daughter Bianca Parcher both have pieces included in this show.
More Info: http://gwenspinks.com/events/stretched-the-art-show/
Posted by Jennifer on January 14, 2016
---