Discover Gabriola with the Lynch Group Blog
Our Discover Gabriola blog features what we think is the best of Gabriola Island, sights, experiences, what's happening, and a bit about our daily lives in the community!
If you want to keep track of new blog posts, you can subscribe to our Blog RSS feed 

What to Wear…. Gabriola Edition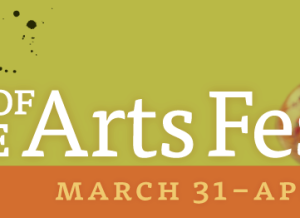 With much appreciation to the Arts Council, now Gabriola is going to be on the map for our attire….  So moving to Gabriola, or new to the island, and would like some fashion tips – this is the course for you!  Oh, and I look forward to seeing you there, I just hope that there will be a session covering spandex & neon colors – what can I say – I'm all about the 80's….
Last-minute addition to the Isle of the Arts Fest workshops!
Workshop: How to Dress Like a Gabriolan
This workshop is designed for newcomers to Gabriola Island and also for people who have never been out in public. Participants will learn practical tips for consistently not giving a thought to how you look, no matter where you are.
Here are just a few of the topics to be covered:
-Freedom to bloat (the joy of elastic waist bands).
-Hiding and incorporating food stains into patterned fabrics.
-Anything can be a belt. From ropes to electrical cords to cat leashes. If it holds up your drawers, it's a belt.
-Mohair vs Cat Hair — they both work.
-Sleep wear vs active wear — why change after a workout? After all, sweat dries.
-Guest at a funeral : How to source pre-owned clothes BEFORE they get to Giro.
-Does this muumuu make me look like I am from Mudge?
-Business in the Front, Party in the Back. 7 ways to rock a mullet.
-Shampoo is a hoax. How to maximize your natural hair oil to look glamourous.
And that's just the beginning.
Length:14 hours
Age restriction: Must be breathing on their own
Bio: Gabe McGiro will be leading this workshop. Have you seen him? The man knows how to dress.
Materials participants will need to bring: lunch for the instructor. A garbage bag.
Materials to buy: Febreeze
Max # of participants: The more the merrier.
Click the link below to find out more or to register.
Posted by Jennifer on April 01, 2016
---